Hear Dr. Sanghavi discuss this article with Patt Morrison of Southern California Public Radio (KPCC)


Sunday Book Review
November 29, 2009
Battling the Skeptics
Reviewing Michael Specter's Denialism


November 18, 2009
My Own Private Screening
What watching ESPN could teach us about mammograms


November 9, 2009
Do We Have a Winner?
How to reform the broken medical malpractice system


September 28, 2009
Talk to the Invisible Hand
If a former American president can't be a good health care consumer, can anybody else?


September 2, 2009
The Fix Is In
The hidden public-private cartel that sets health care prices


August 14, 2009
Color Bind
How to fix racial disparities in medical care


July 22, 2009
Nobody's Normal Anymore
Should we blame overdiagnosis for
rising health costs?


July 15, 2009
Opinion
Will New Surgeon General Make a Difference?


June 23, 2009
Bringing Down the House
The sobering lessons of health reform
in Massachusetts


May 29, 2009
Sweet Justice
Why Judge Sotomayor's diabetes
shouldn't be ignored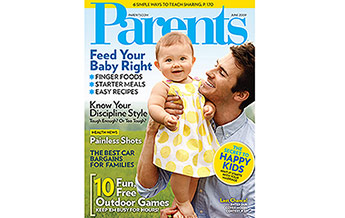 June 2009
Pain-Relief Secrets
Whether your child is getting a shot or having surgery, there are ways to protect her


May 13, 2009
When the Lights Go Out
What can reality TV teach us
about clinical drug trials?


GUEST BLOG POST
April 9, 2009
Well: Screening Babies for Broken Hearts
A simple method to check babies for heart defects can save lives, but most hospitals don't do it


OP/ED
March 18, 2009
A Crash Course to Help At-Risk Toddlers
How a child veering from the path of normal development was steadied


March 11, 2009
Drug Dealing
Who should decide when a medication is safe?


February 13, 2009
Pregnant Pause
Who should pay for in vitro fertilization?


February 3, 2009
Dying to Play
Why don't we prevent more sudden deaths in athletes?


SCIENCE TIMES
December 9, 2008
Plenty of Guidelines, But Where's the Evidence
How reliable are national recommendations for children's medical care?


October 10, 2008
Womb Raider
Do future health problems begin during gestation?


August 26, 2008
Quicker Liquor
Should we lower the legal drinking age?


SCIENCE TIMES
July 7-8, 2008
Consults: Treating Children for High Cholesterol
Why treating children for high cholesterol often makes little sense


Hear Dr. Sanghavi's discussion with the New York Times' Tara Parker-Pope


Hear Dr. Sanghavi debate this issue with Dr. Jatinder Bhatia of the American Academy of Pediatrics


June 10, 2008
Old Drugs, New Tricks
Why big health advances rarely involve new medicines


May 27, 2008
The High Price of a Medical Miracle
Can we cut health costs without hurting anyone?


May 2008
Three Vitamins that Could Save Your Baby's Life
Surprising vitamin facts many parents' don't know


April 15, 2008
Natural Disasters
Why do we focus on the least important causes of cancer?


March 12, 2008
Training Daze
Why do doctors fixate on diagnosis, not treatment?


March 2008
Don't Fly Blind With Your Child's Vision
How to prevent nearsightedness in kids
Stress Less When Struggling With a Child's Cold
How can you help your child's cold?
March 9, 2008
BOSTON GLOBE MAGAZINE (cover story)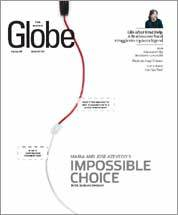 When Science Meets the Soul
Maria and Jose Azevedo had to choose: allow their baby to die a preventable death or save him while acting against their religion.


February 2008
The Scoop About Your Toddler's Poop
Getting flummoxed by a son's toileting


January-February 2008
Somewhere Between a Boy and a Girl
What happens when a child's sex isn't clear?


SCIENCE TIMES
December 4, 2007
A Growing Debate Over Folic Acid in Flour
AA baffling situation for experts seeking to prevent birth defects


OP/ED
October 30, 2007
Leaving Kids Out in the Cold
The push to ban kids' cold medicines


October 23, 2007
Pill Popping
Debunking the power of the placebo effect


OP/ED
October 2, 2007
Detecting Doping in Sports
A smarter way to test athletes for steroids


August 21, 2007
Getting the Lead Out
If only it was as easy as recalling the Mattel toys


July 17, 2007
Wrong Number
Is it cost effective to treat the world's poor?


OP/ED
July 3, 2007
Helping My Father Die
What's comfort care to one person can seem like euthanasia to another


May 8, 2007
Plumber's Butt?
The right and wrong way to think about heart attacks


Hear a podcast of this essay from Slate.com


April 10-11, 2007
Debating How Doctors Think
Dr. Sanghavi and Dr. Jerome Groopman of The New Yorker debate how to improve medical care


OP/ED
March 30, 2007
Keeping Cancer Real
With cancer, is there such a thing as false hope?


March 16, 2007
Baby Gap
The surprising truth about America's infant mortality rate


SCIENCE TIMES
December 5, 2006
Wanting Babies Like Themselves, Some Parents Choose Genetic Defects
The latest tactic to preserve identity in a globalized society


November 28, 2006
Screen Alert
Why would promising cancer screening tests get more study, not immediate action?


SCIENCE TIMES
October 17, 2006
Preschool Puberty, and a Search for Causes
Early puberty often occurs in outbreaks, like epidemics of the flu



Hear Dr. Sanghavi discuss this article


September 25, 2006
Treat me?
The crucial health state you've never heard of


September 2006
The Exercise Experiment
A pediatric cardiologist thought his pre-schooler got enough exercise, until he measured

archives
September 17, 2006
BOSTON SUNDAY GLOBE OP/ED
Plan B is Almost Here. Time for Our Next Move.
Will the morning-after pill lead to lower abortion rates?
July 23, 2006
BOSTON GLOBE MAGAZINE (cover story)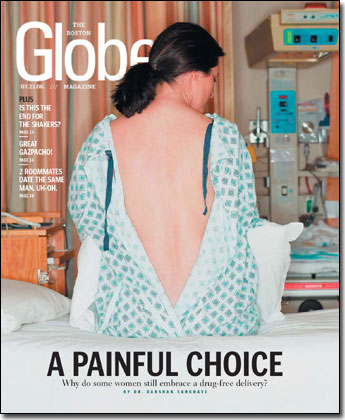 The Mother Lode of Pain
Why do some women still embrace a drug-free delivery?

Read a transcript of a web chat with Dr. Sanghavi about this article
April 24, 2006
HEALTH/SCIENCE
Help when red tape snarls a patient
Sometimes a phone call to someone who cares can safe a child's life
February 27, 2006
HEALTH/SCIENCE
Fainting spell shows medicine's uncertainties
What happens when your doctor can't be sure about your diagnosis?
January 30, 2006
HEALTH/SCIENCE
Peanut allergy epidemic may be overstated
Peanut allergies can be dangerous, but are hard to diagnose accurately
January 2, 2006
HEALTH/SCIENCE
Young patient kept his focus on living every day
At the end of his life, one teenager made a list
December 5, 2005
HEALTH/SCIENCE
Car seats a must for the young
When making car seat laws, most states don't follow the best science
December 4, 2005
BOSTON GLOBE MAGAZINE (cover story)
The Secret Truth
Despite the evidence, many parents blame vaccines for
causing autism in their children. Why?
November 7, 2005
HEALTH/SCIENCE
Rickets sheds light on how racial disparities happen
How good intentions still can result in medical discrimination
October 10, 2005
HEALTH/SCIENCE
"Newborn screening" benefits not so clear
What can happen when technology outpaces medical knowledge
September 12, 2005
HEALTH/SCIENCE
Teens should abstain from sex, not sex ed
Why are we ignoring the most promising way to reduce teen pregnancy?
July 18, 2005
HEALTH/SCIENCE
When in doubt, think like a doctor
How parents should make important medical decisions
June 21, 2005
HEALTH/SCIENCE
Teenagers need help to form better sleep habits
How sleep (or lack thereof) affects the health and school performance of teenagers
May 29, 2005
BOSTON GLOBE MAGAZINE (cover story)
Baby Steps
Contrary to popular belief, medicine advances in small steps instead of giant leaps--
as one famiy's experience with a radical heart procedure in the womb shows.
May 24, 2005
HEALTH/SCIENCE
Kids with asthma could breathe easier
Why kids with asthma suffer a great deal more than needed
April 26, 2005
HEALTH/SCIENCE
Time to calm down about Ritalin
Contrary to what many people think, the increased use of Ritalin is a good thing
March 29, 2005
HEALTH/SCIENCE
Bleary parents crave colic cure
Every few years, a new "cure" for colic comes along.
March 1, 2005
HEALTH/SCIENCE
How one doctor learned to accept parents in the ER
Should parents be allowed to watch resuscitations and other procedures?
February 1, 2005
HEALTH/SCIENCE
Cord-blood banking only makes sense it it's a shared effort
Why privately banking your newborn's cord blood makes little sense

January 4, 2005
HEALTH/SCIENCE
Honesty is the best policy in educating youth about steroids
Why haven't steroid abuse rates changed in over ten years?
December 7, 2004
HEALTH/SCIENCE
Immunize your children against health dangers of TV
How the FCC misses the point about what's harmful about media
November 9, 2004
HEALTH/SCIENCE
Warning: Yucky parasites are closer than you think
How a simple dare caused a teenage girl's lungs to fill up with worms
October 12, 2004
HEALTH/SCIENCE
Doctors must prescribe without all the facts
Was the Vioxx scandal really the result of negligence? Probably not.
September 14, 2004
HEALTH/SCIENCE
Though widely used, corporal punishment is an unproven treatment for misbehavior
The scientific case against spanking
August 17, 2004
HEALTH/SCIENCE
Fetal test brings jump in Caesareans but little benefit
How a seriously flawed test became widely used
July 20, 2004
HEALTH/SCIENCE
Aggressive care not always best for dying children
Why do many children die so painfully?
June 22, 2004
HEALTH/SCIENCE
A mainstream doctor finds a place for alternative medicine
When should pediatricians take alternative medicine seriously?
May 25, 2004
HEALTH/SCIENCE
Lead may be even more dangerous than we thought
How children have been betrayed by the politics of science
April 27, 2004
HEALTH/SCIENCE
Health care system leaves mentally ill kids behind
The fascinating case of a child whom we thought had a heart problem, but didn't
March 30, 2004
HEALTH/SCIENCE
Doctors don't always get ear infections right
Should antibiotics be used for ear infections in children?
March 2, 2004
HEALTH/SCIENCE
Doctors can't do much to help kids' weight
What can be done to help obese children today?
February 3, 2004
HEALTH/SCIENCE
Sure breast is best, but is it worth it?
How far should women go to breast-feed?
January 6, 2004
HEALTH/SCIENCE
FDA muffed chance to prevent birth defects
How the FDA could help prevent America's most common birth defect
December 23, 2003
OP/ED
Prevention, not abortion
Why the morning after pill should be available over-the-counter
December 9, 2003
HEALTH/SCIENCE
Flu: a shot worth taking
The real reason children need the flu vaccine
February 2003
Working Mother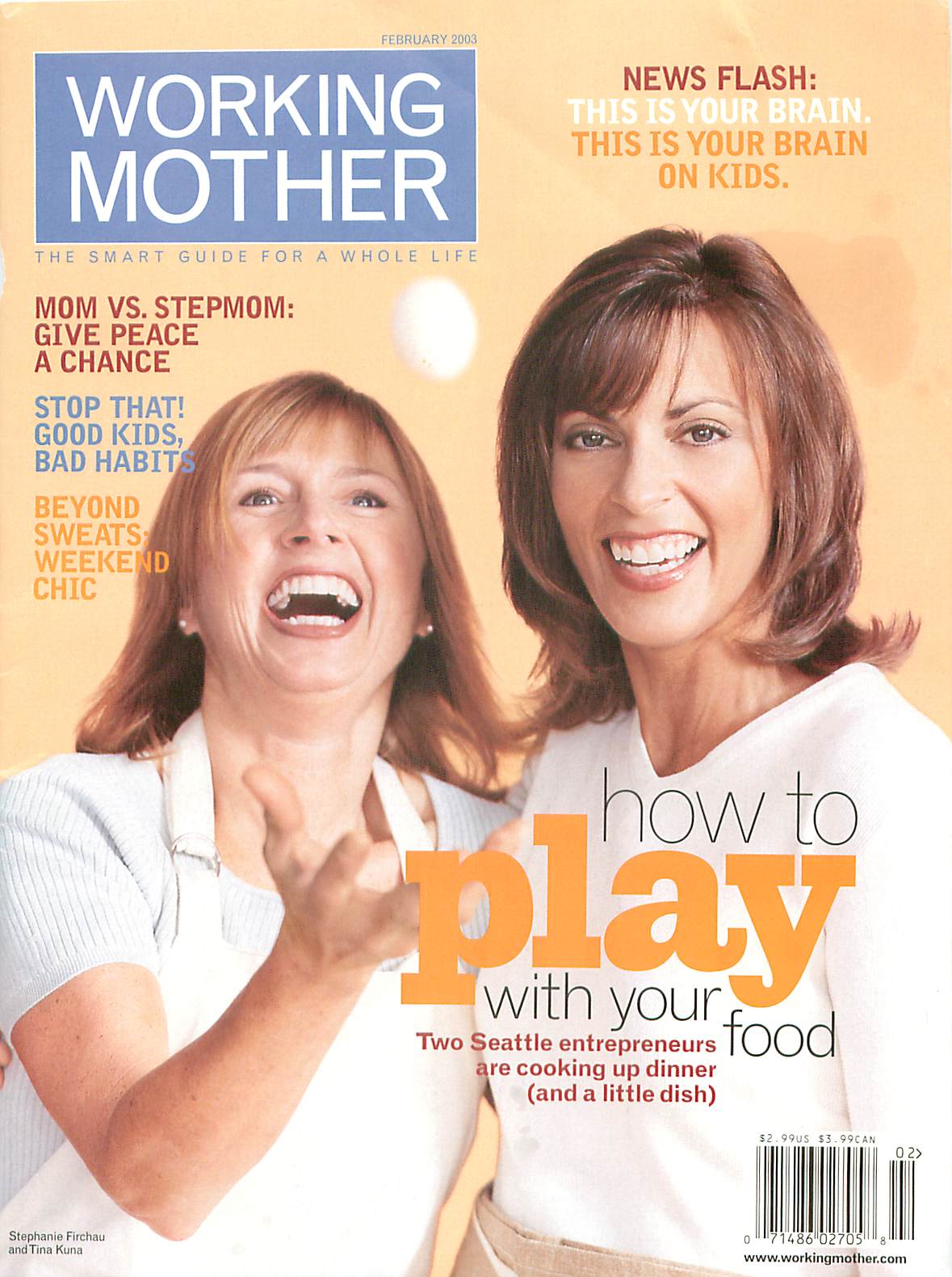 (Book excerpt: Map of the Child)
A Baby's First Breath
2002
(Book Excerpt: A Map of the Child)
The Politics of Child Abuse
In 1997, an internationally publicized Boston trial of a nanny suspected of killing a baby took place. Why didn't people believe the doctors who said the nanny was guilty?